Blenders, Juicers & Mixers, Home & Kitchen
Binatone Blender BLG-555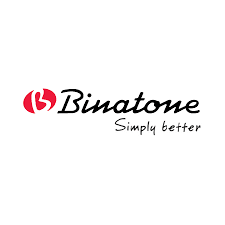 Availability:
Out of stock
---
Who said being fit had to be boring? At Binatone, we believe in creating products that fit your personality. The BLG-555R comes in cherry red making sure you look fabulous even when getting in your morning shake.
Peace of mind never looked so good.
Power: 450W
Unbreakable PC Jug
Stainless steel blade
Splash-Proof Lid
Also available in White & Black colour
Elegantly designed, all Binatone blenders are equipped with 1.5 L capacity Jugs, Dry Mill Grinders & 2 Speed + Pulse  modes. With power ranging from 350W- 600W,- Voltage of 220-240V- 50/60Hz. Our Glass Jar models are ideal for crushing ice, while models with unbreakable Polycarbonate (PC) Jars are perfect for routine domestic usage. Blending modern looks with tomorrow's technology, our blenders are easy to use & come with stainless steel blades for speedy operation. Splash proof lids help stress-free blending, while the feeding inlet in the lids make them ideal for adding ingredients during blending, ensuring perfect blending of all ingredients.
₵222.00
Out of stock