Home & Kitchen, Home Appliance, Large Appliances, Refrigerators
Double Door Refrigerator (FR-360)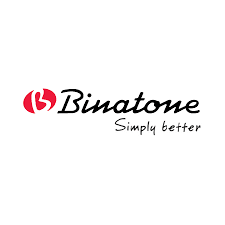 ---
Add this water-dispensing refrigerator to your kitchen that will take care of all your daily needs and delicacies.
Peace of mind never looked so good.
320L Capacity
90L Freezer
With water dispenser
With outside condenser
With lock and key
With light
Anti fungal gasket
Corrosion resistant body
Power 150W
This 2-door refrigerator is the key luxury product for those small households.With a corrosion resistant body and anti-fungal gasket, FR-FR-360 will make sure that it is worth every penny you invested. This summer fill all you need in this refrigerator that has a capacity of 320L with 90L of freezer and has in-built water dispenser. The lock and key feature of this refrigerator assures you that your kids don't see that sweet surprise you have for them. Binatone is committed to bringing you innovative, affordable and well-designed products that add value to your life.
₵3,535.00