Home & Kitchen, Water Dispensers
Binatone Water Dispenser-WTD-1500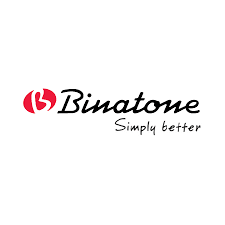 Availability:
Out of stock
---
to your lifestyle to enjoy pure and safe water.
Peace of mind never looked so good.
Hot & Cold
Compressor cooling R134a
Refrigerator
Heating power 550W
Cooling power 95W
Over-current protection
Automatic thermostat technology
Stainless steel water tank and copper tube ring cold tank
All plastic parts are made of anti-bacteria ABS
Hot water temperature and Heating capacity: 85~95 degree 5L/hour
Cold water temperature and Cooling capacity: ≤ 10 degree 2L/hour
This Hot and Cold Water Dispenser with R134a refrigerant lets you relish fresh and healthy water at your home as well as your office. With a heating capacity of 85~95 degree at 5L/hour and Cooling capacity of ≤ 10 degree at 2L/hour, this dispenser will serve you your water with just the right temperature. Backed up with technology and features like over-current protection, automatic thermostat technology and tough anti-bacterial plastic parts, you will be enjoying safe and pure water with every sip. The product comes with a stainless steel water tank and copper tube ring cold tank. Binatone is committed to bringing you innovative, affordable and well-designed products that add value to your life.
₵759.00
Out of stock