Home & Kitchen, Microwaves, Small Appliances
Binatone Mwo 2520 25 Litre Microwave Oven – Black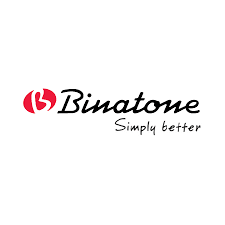 ---
Buy Microwaves on Shopbeta Online Mall.
Want to have a seamless cooking experience? Then this large, multifunction microwave from Binatone is the ultimate cooking aid that you will ever need. Satiate your taste buds by cooking with this smart microwave oven!
Binatone's 25L microwave oven uses 2450MHz frequency and offers unparalleled features including 5 microwave power levels, along with defrosting selection, a rotating glass plate, and a cooking end signal after the entered time has ended. It's designed to make your life easier.
The Binatone Microwave Oven (MWO-2520) is an essential kitchen device for warming, grilling, baking or heating. It features a metal housing and tamper-proof glass door, dual stainless steel heating elements, broiling tray for roasting and removable crumb tray for easy cleaning.
About the Brand
Over the past five decades, Binatone has become a world leader in electrical appliances. Binatone continues to identify trends and answer consumer needs with unique and attractive products through a sales and distribution network that spans 4 continents and 75 countries. With in-depth expertise in a clearly focused range of products, Binatone is known for making innovative, yet affordable consumer electronics available, with products ranging from home and electrical appliances to power products.
Voltage: 230V – 50Hz
Rated input for microwave – 1450W
Rated output for microwave – 900W
Microwave frequency: 2450MHz
Capacity: 25 Litres
5 power microwave levels
Easy to clean grey cavity interior
35 munites timer
Rotating glass plate
Defrost selection
Cooking end signal
₵610.00