Cook & Bakeware, Home & Kitchen, Large Appliances, Microwaves, Small Appliances
Binatone Microwave Oven (MWO-2017EG)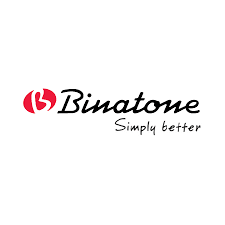 ---
With a modern design and simple operation providing for the best, most intuitive user experience, the MWO-2017EG will make you a powerhouse in the kitchen.
Peace of mind never looked so good.
20L Microwave Oven with grill fundion
95′ cooking timer
700W microwave output
1000W grill input
Digital Control with LED indication
Cooking limer with Cooking End Signal
8 Auto Cooking menu
Binatone brings to you the sleekest microwave with the new MWO- 2017EG. Its polished black look will bring elegance to your kitchen. This fine appliance accommodates 20 litres and has oven and grill features for meals for all occasions. The 95'cooking timer is accompanied with a cooking end signal that allows for worry-less cooking. The designers at Binatone have installed a digital control that allows access to the microwaves eight auto cooking menus. Cooking at the ease of a touch. Grilling a chicken or your favourite meat is now as easy as texting on your phone, touch in your request and let the microwave do the rest.
₵750.00