Sandwich Makers & Toasters, Small Appliances
Binatone ST 501 Sandwich Maker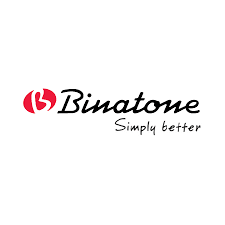 ---
Binatone ST 501 Sandwich Maker
The Binatone ST 501 sandwich maker is fitted with fixed grill plates which are coated with a non-stick material. This feature thus makes it an easy to use sandwich maker, both in terms of cleaning and enjoying the taste and texture of 4 slices of bread which are browned to a required degree for every single operation. To make that quick sandwich you need this Binatone ST 501 Sandwich maker on Shopbeta Ghana at a very good price
1400 Watts Power Consumption
This electrical kitchen appliance runs on 1400 W of power supply. This feature thus goes a long way in proclaiming this product as an energy saving sandwich maker, bestowing households with low electricity bills. Find this Binatone ST 501 Sandwich maker on Shopbeta Online Mall today.
Easy to Clean
A loud shout out goes in favour of its non-stick grill plates which offer an additional benefit of easing out the cleaning chores. It is on the strength of this feature that the Binatone ST 501 sandwich maker can ideally be labelled as an easy to maintain sandwich maker. However, a word of advice is to avoid soaking the sandwich maker in water or any other cleaning liquid. It is best to use a damp cloth to clean the plates. Get this Binatone ST 501 Sandwich maker on Shopbeta at a cheap price.
Buy this Binatone ST 501 1400 Watts Sandwich Toaster & Grill on Shopbeta Ghana
SPECIFICATIONS
Key Features
No of Slices: 2 Slice Sandwich making and grilling
Cool Touch housing with Lock
Heating and Ready Indications
Non-stick plates for easy cleaning
Space Saving upright-storage design
Concealed heating element for best safety
Fully openable housing for grilling function
Power
Wattage: 1400W
Voltage: 230V
Frequency: 50HZ
₵140.00